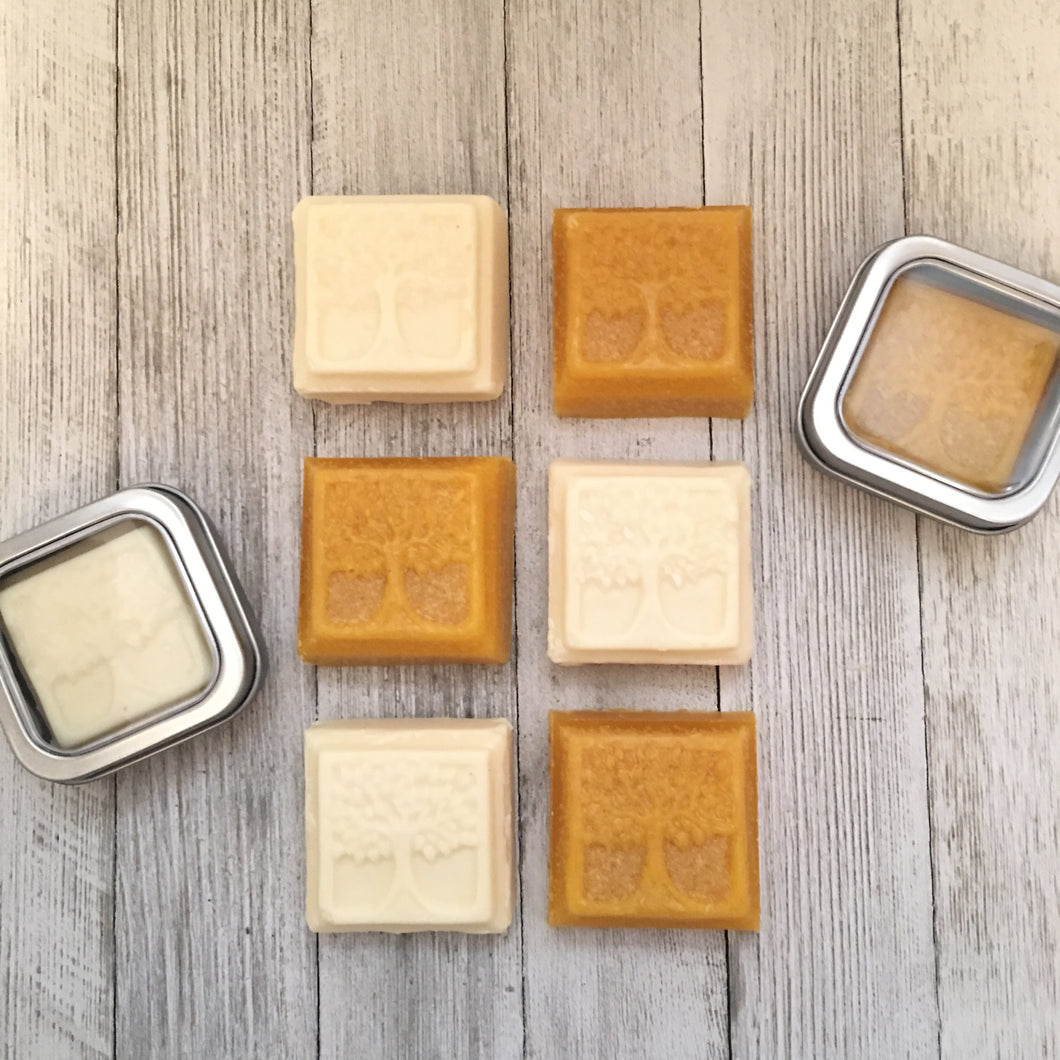 Solid Hair Conditioner
Regular price $0.00 $7.00 Sale
Our Solid Conditioner Bars are incredibly conditioning because they contain cationic quaternary compounds. This means extra moisturization in your hair, increasing the water content on the hair fibre, and increasing the lubricity of our hair. These componds are hydrophobic (resist being rinsed out until the next time you shampoo) leaving your hair feeling silky and soft, helping reduce breaking and increasing hydration.  Liquid hair conditioners are mostly water (60% - 80%) which is what gives them their liquid consistency.  Solid hair conditioner bars have no water so they are much more concentrated; more bang for your buck. Conditioner bars last much longer than liquid conditioner and create no waste. This bar should last you months with regular use. Just keep it out of standing water. 
To Use: after washing hair with our shampoo bar, wet conditioner bar, hold in one hand and rub against hair while pulling through hair to tips. Rub into hair and leave on for 5 minutes before rinsing. 
Cocoa Mint Ingredients:
Raw Organic Cocoa Butter, Emulsifying Wax, Argan Oil, Cetyl Alcohol, Panthenol, Plant derived Silk Peptide, Pepermint Supreme Essential Oil.
Juicy Orange Ingredients:
Ingredients: Orange Wax,  Tucuma Butter,  Shea Butter, Emulsifying Wax, Cetyl Alcohol, Honeyquat, Panthenol, Hydrolyzed Oat Protein, *Vitamin E. Oil, Plant derived Silk Peptide