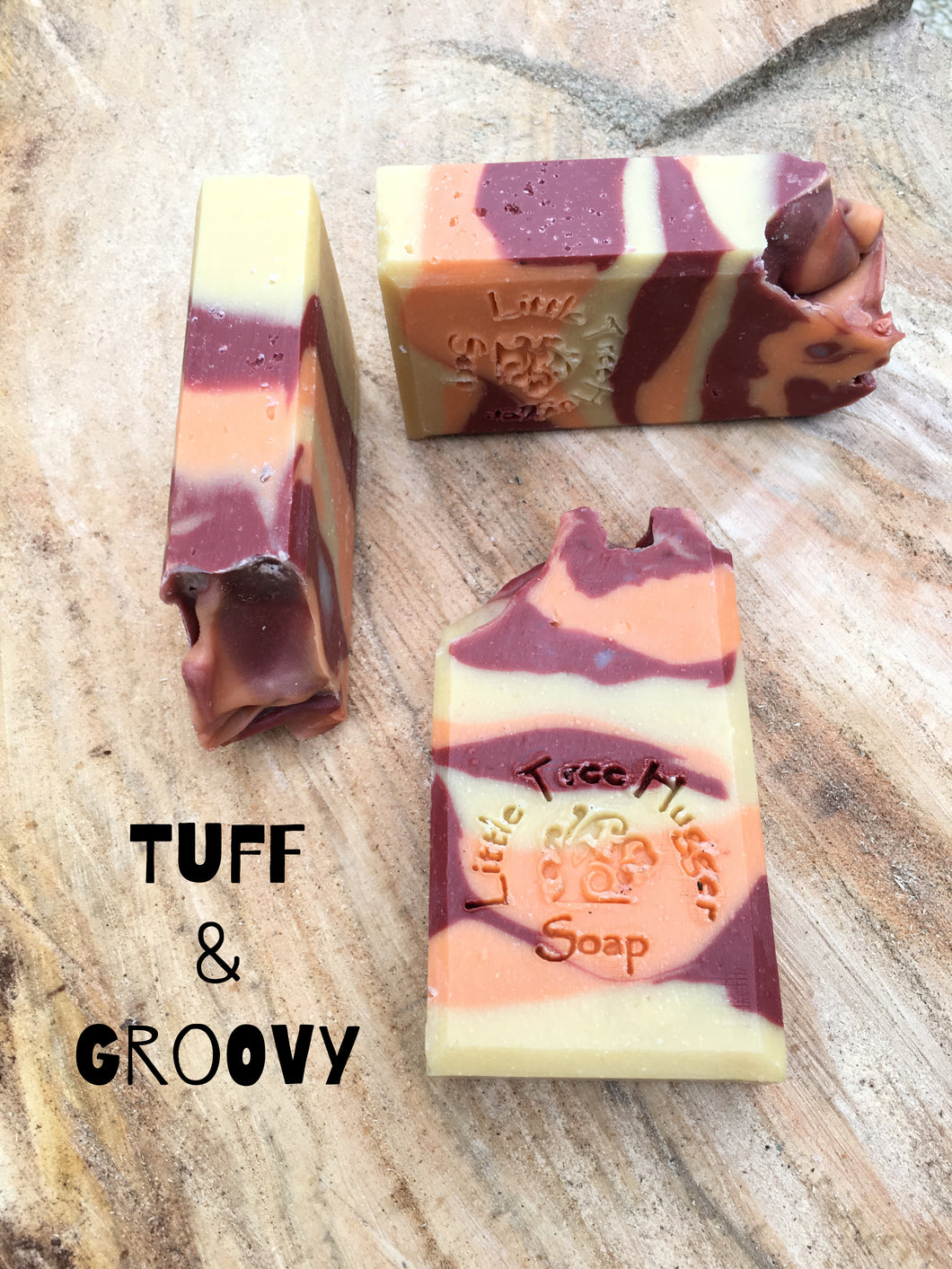 Tuff & Groovy Scrub Bar
Regular price $0.00 $7.00 Sale
Packed with skin loving butters and a heap of pumice, this scrub bar will exfoliate and refresh flakey, dry skin. Great for greasy mechanic hands, dirty digging hands, or just plain tired, dry, cold winter whole body skin. An invigorating shower experience! 
Growing up in the 70s Groovy was the thing to be. My dad always said he never got sick because he was Tuff & Groovy. Now in his mid seventies, he's still going strong in no small part because of his incredible attitude! This soap is dedicated to my amazing Dad! 
Ingredients:
 * Olive oil, **Shea Butter, *Coconut Oil, Water, Castor Oil, Vitamin E Oil, Lye, ground pumice, Essential Oils of bergamot, cedarwood, juniper, patchouli, and clove, mica.

*organic **fair-trade