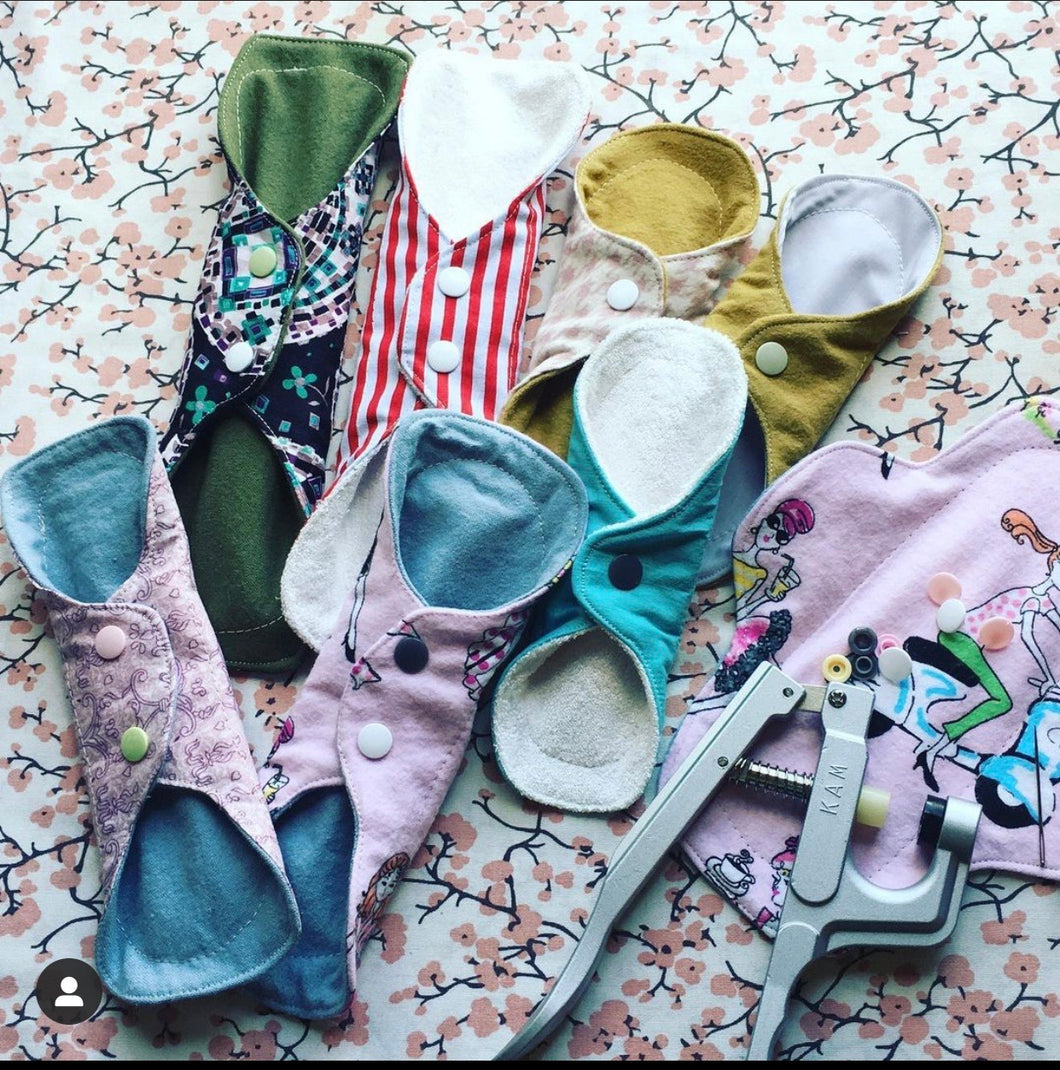 Reusable Pads
Regular price $20.00 Sale
Sew Dandee Reusable Pads come in three different sizes/coverages. There will be a random pattern shipped to you as each pad is made by hand and is unique.
There is the liner which can be used as a daily pad or a back up for a diva cup. They are approximately 7.5 inches top to bottom.
Then there is the light to moderate coverage which is slightly longer and a bit wider. They are about 8.5 inches top to bottom.
And finally the heavier pad which has an additional layer inside making it ideal for a slightly heavier flow or even overnight coverage depending how heavy your periods are overnight. They are approximately 10 inches top to bottom.
They all have one side that goes against your underwear that has a cotton or flannel fabric and the other side that goes against your body is organic cotton flannel in a variety of solid colours or a white bamboo Sherpa fabric all of which are wonderfully absorbent and comfortable against the body.

In between the outer layers of fabric, each pad has a layer of PUL fabric which is a waterproof layer which keeps any liquids from soaking through to the other side.
My pads can also offer coverage for mild stress incontinence and postpartum needs.
The pads attach around your underwear at the crotch with plastic KAM snaps that are easy to use and very secure. 
After use, you can rinse them in the sink and let them air dry and then just throw them in your laundry as you normally would. I recommend letting them air dry as opposed to putting them through a hot dryer but if they happen to make it into the dryer they will survive just fine.